daydreamer1984
, the number
8
, and the word COPIOUS!
I have an interview in an hour and a half (9:30 PST), so prayers and good thoughts are MUCH appreciated!
Cheers!
A - ACCENT: I'm like, a total Southern Californian dude.
B - BIRTHDAY MONTH: February
C - CHORE YOU HATE: doing the dishes & dusting
D - DAD'S NAME: Charles
E - ESSENTIAL MAKE-UP ITEM: Mascara!
F - FAVORITE PERFUME/COLOGNE: Viktor & Rolf FLOWER BOMB
G - GOLD OR SILVER: Silver
H - HOMETOWN: San Diego CA
I - INSOMNIA: yeah…
J - JOB TITLE: Management Assistant
K - KIDS: no thanks, not yet
L - LIVING ARRANGEMENTS: with my husband in an apartment
M - MOM'S BIRTHPLACE: El Salvador
N - NUMBER OF APPLES YOU'VE EATEN: It's been a while sadly…
O - OVERNIGHT HOSPITAL STAYS: none
P - PHOBIA: clowns, zombies
Q - QUEST:
"I SEEK THE GRAIL!!!"
R - RELIGIOUS AFFILIATION: I believe that Jesus Christ is the son of God and am therefore Christian, but I have a hard time "affiliate[ing]" with Christians sometimes…people always be so crazy!
S - SIBLINGS: 2 brother, 1 sister (blood); 1 sister (foster); 3 sister-in-laws, 2 brother-in-laws (married to sister-in-laws).
T - TIME YOU WAKE UP: 5am on weekdays. Usually 8 on weekends
U - UNNATURAL HAIR COLORS YOU'VE WORN: Green, Purple, Blue, Cotton Candy-as-a-result-of-bad-purple (it was purple/blue/pink…it actually looked AWESOME! I didn't own a camera, and I didn't own a camera phone until I was 23…)
V - VEGETABLE YOU REFUSE TO EAT: bell peppers…forget that is!
W - WORST HABIT: hoping that crap drivers receive their comeuppance! Some might call this "Road Rage"
X - X-RAYS YOU'VE HAD: teeth, arms (I broke both my wrists AT THE SAME TIME in the 5th grade)
Y - YUMMY FOODS YOU MAKE: Improvised stir-fry's, Mac n cheese, a dish I call
"The Robert Smith"
as it is THE CURE for colds! Also, I like to make muffins and pancakes!
Z - ZANY QUIRK: I'm a freaking geek. If it relates to comic books, I will let you know! Also, I LOVE to put DVD and book collections in order…even if they are
not
my collection…
Good morning! This post is brought to you by the user
I am feeling:

anxious
This post is full of stuff i wish i had known, or stuff i want to tell others, or, stuff that is bound to come up.
Basically, it's for reference of any kind.
Where:
http://living4london.blogspot.com/2012/10/monogamy-monday-usa-vs-uk-part-i.html
What: " Party Only Invites:
It's a UK thing.
These are invitations that go out to those who are only invited to the party portion of the reception.
They dont attend the ceremony or dinner reception,
but simply show up for the dancing portion.
I was kinda shocked this happened, but its sort of genius when you are on a budget and cant afford to feed 250+people.
I love that this isnt considered rude here,
because it allows you to have a more intimate ceremony and reception,
but still be able to dance the night away with your friends.
I feel like things like this are maybe catching on in the USA?
thoughts??"
I am feeling:

crazy
He has GREAT Taste in music.
He is learning English via guitar.
Most especially:
GREEN DAY!
This young man is Reku.
I am feeling:

chipper
I am happily married to the man I love. We share a small apartment, where the only flaw for me is, that they don't allow pets. But at the same time, I really do not have the patience for yappy little neighbor's dogs right now, and that' what people in apartments
always
own! But a kitty would be nice, but right now, I am glad we can't either. The hubby and I are establishing us, and it's going rather amazingly!!!
We are establishing our Home! And what it means to us.
Yesterday I had a wake-up call/realization/call to arms on this.
This
is
was Ali.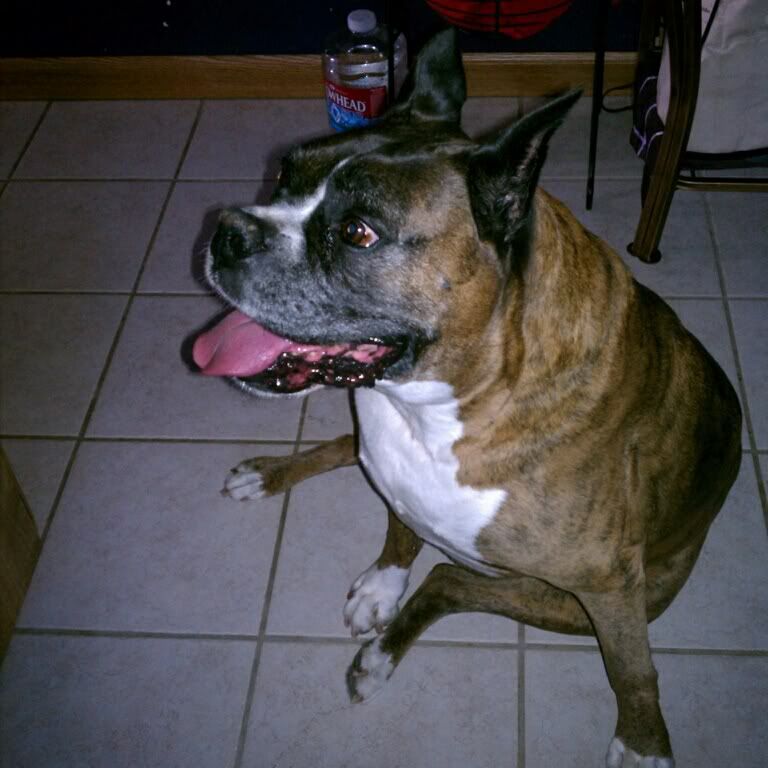 He was a boxer. And he was a booger!
But he was a nice big scary burly old man. He liked to push his limits, but in a cute, not annoying or dangerous way. He just liked being around people. A breed trait I have been told. He would bark loudly, and in a rather intimidating little German accented voice when you walked through my parents' yard gate to get to the front door. He was standing right there, between you and our family, happy, but protective!
He liked to lean on people in a "big-dog-cuddle" stance. I often was annoyed by him, until I moved out. I am actually a bit frightened by big dogs, and only really trust well disciplined ones, mostly because their owners have shown this. He is a part of the reason why this is true. He could be trusted by me. And therefore, I actually really loved the big lug!
Though we had some rough patches, he became my buddy in 2009 as my running mate; helping me to get into shape. It was nice because in the middle of the week, when I didn't feel like running or walking, this big burly "pup-a-lup" (as I liked to call him) would be waiting for me, outside my door, wanting to go. So he helped my get to the runner's high!
He was a great companion in this!
Yesterday, I came to fully realize one of the strongest ties to my parents' home was one of two furry greeters. The first (and yes, my most favorite) was my cat Misty. A very random cat who loved people, and waited at the door, as though to say "welcome home!" she was a cat people liked because she was friendly, but as she got older, and started to smell like old-ness, we had to put her down in 2008 (kidney failures and cancer…). That devastated me.
Yesterday, after we had put Ali down, I realized while talking to my mom, that though my family will be home within my heart, that there was something I had associated with the physical address: a wagging tail!
No longer would Ali be there to smile that goofy grin at me, or lean on me with his big-dog-cuddle, that always nearly knocked me over. No more warning barks at me, or anyone else walking through the front yard! No more runs! No more walking for my dad! No more puppy!
Then, in the car ride back to our house, I looked over at Reggie (hubby), and felt this beautiful, but insanely sad realization: We have our own home to make now.
Yes, I knew this. I thought my parent's remodel was enough to jar me.
But it turns out, it was the loss of that fuzzy little family member.
Reggie and I have our own traditions to create. It's nearly the end of October. And it really is the START of the holidays on the 31st (a holy day that people often, and rather ignorantly, try to create as evil…history folks!). Though we have spent the last 2 years of these together, this is the year that will set precedence for us. Reggie has been more on top of this than I have. I know this, and have been working on it, but this was the kicker!
My home is the one we are making together. He is my number one.
And though I know I can (and will) always call my parents' house "home"; the realization of this changing season has really hit, and it's motivating. I have wanted this for a while, and now is the time.
I am sad at the cost/reason how this realization came about, but I need to be grateful for this as well.
Thank God for this old dog.
Thanks for the running buddy. The gatekeeper. The leaning cuddler. The good dog.
You really were a good boy!
Rest in peace Ali Pooter Chambers! You are missed by us all!
It's 2012.
I am feeling:

sad

I am listening(M), reading(B), or watching(W): :

Rent Original Broadway Cast - "Light My Candle"

Great news!!
Sherlock season 2 is FINALLY on Netflix!
Guess what I am doing this weekend?o
Being a Cumberbabe!
"It's flattering, though I worry about what it says for feminism, it's quite a pejorative term… Cumberbabes might be better." - Benedict Cumberbatch, Sherlock Holmes in BBCs Sherlock.
Any who I am excited!!!
yamapea
!!!
Many happy days to you this year, and the following!
Cheers!
Happy Birthday to
I am feeling:

happy
only_echoes
You're AWESOME to have here!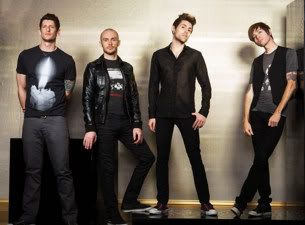 Cheers!
Happy Belated Birthday to
I am feeling:

jubilant

I have been hiatus like for a while.
Work has been BUSY and strenuous! But, I am grateful to have one.
But I have an early day as I start at 6:30 am.
And so, for that reason I am a caffeine addict!
While I love me some Starbucks, its a bit pricey.  A few weeks back we went to go see The Dark Knight Rises at the drive in. We went to the 1:45 am showing, and needed something to keep us awake. Since the 'Bucks was closed, we went to 7-11!
And I got to try my new custom drink.
Cafe de Fatale
1/2 vanilla latte
1.5 pumps of honey syrup
Fill to top with Blueberry coffee
Add mallow sprinklings or others to your desire.
Perhaps this is also a sugar high? I reeally want it, and really need it to get by.
(・ω<)♡
The cup o' Joe  is not bad and is my new pick me up.
I really hope they start a punch card program or something!
I would love to hear about other coffee shop alternatives, even if they are exclusive to one's township.
Cheers!
Current Location:

San Diego, Rigel St,

I am feeling:

relaxed

I am listening(M), reading(B), or watching(W): :

Pride and Prejudice Film Score "Your Hands Are Cold"
II. Dookie by Green Day
While this is my favorite album, of all time, this get's #2, as the album above I feel has a slightly better track listing and theme.
Ok, technicalities out of the way:
Dookie is the album that shook my world and being. Good or bad—I like to think it's mostly good—but on the cusp of teenager-dom (maybe this should be: teenager-dumb, as I was heading to junior high when I first heard this) this album had questions that mirrored my own growing pain questions.
The inevitable onset of teenage angst was somewhat subdued by this record too. This probably made my parents somewhat happy. I did however keep things inside to bubble…eh, who knows the correct way to handle things…ok, never mind, we know these things, but who can execute all of that…really?
Anyway, my favorite songs by and far are: Having A Blast, Basket Case, When I Come Around, and Coming Clean. But overall, it's a SOLID offering of self-analyzing love, and confusion over what we are supposed to be, who we think we are, and who we really are and who we will end up being.
A few excerpts:
1). Burnout: "Apathy has rained on me", "I'm not growing up, I'm just burning out, and I've stepped in line to walk amongst the dead"
2). Having a Blast: "Do you ever think back, to another time? Does it bring you so down that you thought you lost your mind?"
3). Chump (this song became most poignant in 2009): "I don't know you, but I think I hate you. You're the reason for my misery. Strange how you've become my biggest enemy and I've never even seen your face. Well, maybe it's just jealousy, mixing up with a violent mind a circumstance that doesn't make much sense. Or, maybe I'm just dumb."
4). Longview: "Peel me off this Velcro seat, and get me moving. I sure as hell can't do it by myself."
5). Welcome to Paradise: "Dear Mother can you hear me laughing!"
7). Basket Case: The entire song…It's my favorite. One of my theme songs!
8). She: The entire song. Also a theme song!
10). When I Come Around: "I'm a loser and a user, and I don't need no accuser, to try and flag me down because I know you're right"
This album changed my life. It's my favorite of all-time, but my favorite band of all-time. Dookie was my perspective changer.
Up until that point I had been trying, REALLY trying to like R&B and other music, that—up until I first heard Billie Joe sing; "Do you have the time, to listen to me whine?" —I had never even realized I felt I NEEDED to fit in to some concept that race was not only my defining element, but also the guide by whom I could choose the things I liked. It was that moment, at a 6th grade "promotion" (from elementary to junior high) party that I thought: "why am I trying to fit this mold? I like this way better than Toni Braxton!" (I brought my mom's Toni Braxton CD to said party, because I didn't own any of my own music, or own any of me).
Dookie is where I first took ownership of me. As stated previously, I first heard it on the cusp of teenager beginnings, and so its timing was perfection. When I listen to it, I think in part I get nostalgic. I feel like it's taking me back, but at the same time, the ideas on the album became more important, because I understand the words more, or the words change for me, because it's something I feel I need to hear, and it always applies.
I am feeling:

hungry
And so, I listened to one of the albums, guaranteed to cheer me up. As I was driving home I came up with this idea for a post. And, I kind of wanted to tag others in this.
I am picking the number 7 as the marker number. But if not 7 then 10 or 5?
I want to know your "Top 7 (or 5 or 10) Albums for Cheering Up!"
So Let me start with Number 1:
I. How I Spent My Summer Vacation, by Bouncing Souls (2001)
By far, this album, above all fills me with peace, joy and just, the desire for fun. The album came out right before I graduated from High school (less than a month before) and was one of those pivotal moments in my timeline.
I had listened to Hopeless Romantic by the Souls, and really liked it. But it was this album that cemented, nay! ENDEARED them to my heart. While Green Day is my favorite band, the Bouncing Souls…well let me give you a different song, that they helped (in part) answer a question I knew nothing about:
"I want to know what love is!!! I want you to show me!" LOL!!!

The kick of the Mike's drum, the strum of Pete's guitar, Bryan's bass-line matching my heart beat, and Greg's easy-going, sing-a-long voice. To me, it was pitch perfect! The songs seemed like everything I had and would experience at that point in life were put into words, JUST FOR ME!!!

From the first song, That Song it says the very line I am thinking in these times:
"I put that record on,
just to make a sound…"

Some of the songs that are highlights for me are That Something Special, True Believers, and Late Bloomer; though part of why I am writing this is because the idea of album. As a collective idea and concept, How I Spent My Summer Vacation is what I call the perfect album. Songs are in proper order, I cannot skip any of the tracks, as I feel like there is something missing from everything, it fluctuates between mellower parts, and faster pace, with enough anthems that by track 3 and 8, you're ready to hug someone standing next to you in the pit!

This album gives me goose-bumps, the way great motivational speakers and love does. It's just…Ok, so you know when you are feeling ill, and the only thing you want is chicken noodle soup?

And then, you have chicken noodle soup, and your insides go from that icky-cold-flu feeling, to being warm and happier?

Well, How I Spent My Summer Vacation is the chicken noodle soup feeling, but 100 times better, and not only do you feel better, but it cures your cold!!!

Here are my favorite lines from some of the songs:
1). That Song: "I put that record on, just to make a sound…The soundtrack, of what I want to be" and "…the music shaped our lives. So tell me why, our movement's out of time. Are we so out of line?" and finally, the last words: "…We stand tonight hearts in our hands!"
2). Private Radio: "I like to rock, and I love to roll, when the music's running through my soul! I got no, no place to go but my own private radio!" (Get the mp3 FREE here: http://www.epitaph.com/artists/album/48/How_I_Spent_My_Summer_Vacation )
3). True Believers: …actually, the whole dang song to be honest.
5). That Something Special: "I managed to be a jerk anyway. It doesn't have to be this way. Forget about the things I said. I make no, excuse for me. I want to start again!"
6). Broken Record: "I love you all, but I got to get out and change this scenery. I've got to find what I'm living for. I've got to change this life that I'm living." "I've learned the hard way, when you give yourself away, you give away, your life too!" "I tried to find someplace, that seemed right for me, I walked the streets, until lost my mind. And that was the best place to be. When I lost my mind the truth set me free!"And the chorus: "Nowhere to run, from myself, nowhere to hide, from the truth!"
8). Manthem: "He's my friend, he's my alibi. My accessory to the crime. A bond that will never die, until the end of time!"
9). Break-Up Song: "Sometimes when I just can't sleep I hear the words you said to me. Sometimes it takes a painful loss to realize you weren't free. How did you get so deep, inside of me?"
11). Late Bloomer: "smoking cigarettes, your girlfriends by the pool. Your smell I could not forget, that's as close as i could get you were so fucking cool. I'm no good, you're no better, wouldn't we be perfect together? All I wanted was a piece of your heart, you left me torn apart. F**k the rest before me and their crimes, for your love I'll serve their time I'm no good, you're no better wouldn't we be perfect together?"
13). Gone: "…I felt so lost, I couldn't say why. I needed strength to change my mind, but those ghosts stick to me like glue. Hating life, believing I was no good."
"It was a darkness all my own.
a song played on the radio.
it went straight to my heart.
I carried it with me.
Until the darkness was:
GONE!!!!!"
Seriously, I frigging LOVE this song!
You can love it too! Download it here: for free: http://www.epitaph.com/artists/album/48/How_I_Spent_My_Summer_Vacation

Cheers!
Yesterday I was feeling VERY down—the day before, and for quite some time actually.
I am feeling:

chipper