I guess you could say, with the exception of a few hither and thither, that this is a Friends Only journal.
I like the Writer's Blocks, though, so those tend to be public.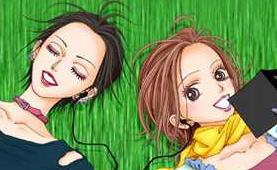 So, yeah.
I don't mind adding or making new friends, so by all means, feel free to add me, but if you want to get achievment points (see: read locked entries) leave a comment, or messsage me...YO!

I am feeling:

calm
Just trying to get this gorram image uploaded.
Just some music to get through the day...

It's been burning cold-ok, not burning cold, but still nasty-at work these last few weeks.
Tomorrow, the heaters will not work at all, and I am so scared of catching another cold. It's been 50 degrees in our building. Not too bad for winter.IF YOU ARE OUTSIDE!!! For inside office work however, grumbling is ok to me in this instance, cause this freezing sucks!!!
Below are some examples of what is needed to survive at my building:
(1. blanket; 2. big jacket to block the wind from the back of my chair; 3. Heater; 4. hot tea; 5. scarf I wore ALL DAY!):

I. Keep your end goals in mind
 Remember being healthy and fit and accomplishing your goals (mine is a 8-9 minute mile)
 Being healthy is a way of life! Make the change
If this fails, here are some not so proper things to remember:
II. It starts at work!
 Keep a mind set from the second you get to your cubicle that you want to work out when you get home!
 Drink water and avoid sugary drinks especially soda.
 Make good lunch choices
 Eat breakfast (and make it a good one!)
 Remember that if I stay healthy, I can get cute work clothes, and not wear the hum-drum polyester work suit uniform **shudder**
III. Psych myself up
 Bring a motivating magazine (Women's Fitness, Oxygen or Shape for exercise, OR, Vogue, Elle or Cosmapolitan for the lingerie—it motivates me as I want to get cute undies for my reward to self for losing!
 Pinterest!!
o The fitness board you made? The one you look at and say "I will do this some day"? Print out the workout and do it today!
o The fashion board you have? Imagine how great it will feel to earn those jeans or bikini and to wear them the way you want! Also, if you're like me and have a lingerie board too, then this is motivating as well.
o Costumes- this may be me only, but I REALLY want to cosplay this year @ Comic Con…So! I have a board to motivate for that, and a friend who accomplished his goal!
I looked up some Zumba on you tube and followed the routines, and my friends have a Kinect, and the hubby and I have played and sweat away the calories! I like exercising with him!
Doing Jillian Michaels But I get bored quickly. I would prefer running.
Unfortunately its rainy and WINDY today. So, I will try YouTubes again!
Cheers!
Mostly, this is personal, but hey, it gets me to bring my A-game! My 100%! My a$$ off the couch so I can get a workout done! If it helps anyone else, that's cool too!

It's meme time!

This is along the lines of Comic heroes and villains…not really a graphic novel meme.


1). Favorite comic book series?
2). Favorite story arc?
3). Favorite hero, &, villain?
4). If you could have TWO super powers what would they be, and why?
5). For real, (don't sugar-coat, or bad-a$$ this answer, be honest—and don't give me the OVER-PLAYED misunderstood thing, you KNOW what your answer would be): would you be a villain, or a hero?
6). Favorite writer? Artist?
7). Comic book movies/shows you love?
8). Comic book movies/shows you hate?
9). Over-rated character?
10). If any character were real, and you could be their sidekick or henchman, who would you like on board with, and why?
Bonjour!
I am feeling:

nerdy

I am listening(M), reading(B), or watching(W): :

Pat Benatar - Hit Me With Your Best Shot
"It's a New Year and with it comes a fresh opportunity to shape our world.
So this is my wish, a wish for me as much as it is a wish for you: in the world to come, let us be brave-let us walk into the dark without fear, and step into the unknown with smiles on our faces, even if we're faking them.
and whatever happens to us, whatever we make, whatever we learn, let us take joy in it. we can find joy in the world if it's joy we are looking for, we can take joy in the act of creation.
So that is my wish for you, and for me. Bravery and [JOIE]."
~Neil Gaiman, one of my favorite authors, c. December 31, 2012

Happy 2013 friends!
How was your new year's eve? I hope it was spent being awesome, even if it was low-key like Reggie's and mine. I got us some Sashimi after work and made this "recipe" (see, Small concoction) from My Pinterest/Blog-I-follow-via-Bloglovin'. I did change from regular string cheese to TOMATO AND BASIL String Cheese, which made it PERFECT! It was easy and combines two things my semi-French heart loves: Cheese and bread! I also made some yummy veggies cause lets be honest, sashimi, cheese and bread call for at least one other food pyramid item!
Yesterday, just so I wouldn't "wait until the new year" I decided to kick off my resolutions…NOW (well, then since technically it's past tense).
Resolution 1: Health and Physical Wellness
Ok, so this is likely to be EVERY woman/girl's (and of course, some guys) resolution this year and every year for that matter.
Sadly Reggie appears to be closing at his work for a while, and that leaves us as weekends-only work-outs and time together-and even that time is governed by his work schedule as he ALWAYS works weekends, and both days.
To kick things off I am starting by Running with my Sisters! My awesome "baby"-Sister Sarah (we are only 16 months apart), I am trying to rope in on a set schedule, & I want to run with my Sister in Law Ashleigh too. Since they live in the same neighborhood, we could schedule it altogether…start a running club (cause I'm seven and literally want to start a club for EVERYTHING I do with ANY group of people LOL). I have running plans for Wednesdays and Sundays with Brunna (Ben's—best man at Reg's and my wedding & my good friend who consider and adopted little brother—wifey) to run after work and church. We live closer to each other and she lives on the way to my current favorite running spot). I also have been trying to get my brother to commit, because he wants to work out more too. Lastly, and most concernedly are my parents. My dad and mom work near or on the way home from my house and get off of work around my hour. I have proposed that they meet at my apartment and we go exercising. They can walk, which my dad hasn't done since October, before they had to put our boxer dog Ali to sleep.
nbsp; Since it's rainy season, running will not always be an option because I am not going to catch a cold. So I have also decided to do some video workouts…and mean it! While I hope to eventually move on to Insanity (this will be my second attempt) and P90X first I am starting with Jillian Michaels' Shed & Shred

[頑張れる (Ganbareru: I am able to do my best)]
nbsp; I like this work out, and I like her as a video "coach" goes. Thinking about, I don't think I want to do Insanity…I will skip to the Asylum…I REALLY don't want to see Tanya (if you have seen it, you know what I mean).
nbsp; Also, I am trying to eat better for the last month, it's been helping I have seen a difference. But I am going to step it up notch. No more desserts.
Resolution 2: Blog More
It's not often enough currently…well last year, it wasn't.
I want to change that. This is such a therapeutic endeavor and it makes me feel good to get stuff off my chest, AND it's great for an autobiographical time capsule.
Resolution 3: Cosplay
This resolution goes hand in hand with number 1!
nbsp; This year, at Comic Con, I want to be dressed up, at least one day (and since my current main 2 choices have the same hair color, maybe both!)
I would like to be one of two X-Men Characters:
Pixie
Or, Blink (From Age of Apocalypse)
(This is her with shorter hair and sans the parting…)
It would be nice to not be so…wobbly in a costume.
But it would be cool! My awesome friend was Hawkeye last year and his partner was a Zombie fighting for equal rights! I want to dress up I think. Problem is, if I am Blink it will require face paint…which I am likely to rub off.
Resolution 4: Read MORE Books! Including the Bible
nbsp; According to my GoodReads Account I only read 19 of my 30 goal. I will try for 24 this year. Two a month…not too hard. And I need to read more of the bible, cause I haven't really been reading it lately.
I think I will block of chunks of time…for everything. That way, things get done!
Resolution 5: Travel
Los Angeles to see my bestie and grandparents.
Oregon to see my sister-in-law, brother-in-law and new baby niece, and hopefully some old friends.
It would be nice to go somewhere new!
Resolution 6: Crochet
I need to finish a project I started in September. I can do this. Reggie finished a scarf.
I can do it too!
Resolution 7: DRAW! DRAW! DRAW!
I haven't even been doodling…I need to do something! Period! This will be my year challenge. A drawing a day. Even if a small doodle!
Those are my little resolutions.
But 2012 has been the best year of my life thus far. And positive, cause when I think about it, even before this year, I have had some pretty good ones. I need to not let me get in my way. I did something I NEVER thought would happen and that was marry the love of my life, and me, being the love of someone else's life! It's the best you know that?
I am so grateful for this year, from time with friends old and new, to time just my hubby and I or just me, it's been a good one!
Here's to 2013 being as good as, or better than last year! To it's new traditions, and accomplishments yet to be made!
"May your coming year be filled with magic and dreams and good madness. i hope you read some fine books and kiss someone who thinks you're wonderful, and don't forget to make some art--write or draw or build or sing or live as only you can. And i hope somewhere in the next year, you surprise yourself."
~Neil Gaiman, author extraordinaire, c. December 31, 2011
Cheers!

Yesterday was December 12, 2012. 12/12/12 no matter which way you date things!
Yesterday was quite eventful:
1. Rainy season has started
2. FINALLY got to have a Build-a-bear date! We made the 10th doctor…we are dorks!
3. Reggie's work party! It was super fun
4. We went to Downtown Disney: a shopping inlet outside of Disneyland where Anaheim-ers, I.E. (Inland Empire) residents and those within a not too bad of a distance, as well as Disneyland/California adventure tourists got to hang out.
5. I took the day off!
6. Got some much needed sleep
7. Dressed up for party: dress, heels and all! Make up too!
8. Was like a little kid in a candy store at World of Disney, which is like the ULTIMATE Disney store, and is in Downtown Disney.
9. Caught a small cold I think. I can feel it in my bones…literally. I am so sore!
10. Bought lots of accessories for a bear that will belong to:
11. BRYNLEE BOBBI SMITH! My brand new niece! She lives in Oregon with Reggie's sister, and our brother-in-law! She was born yesterday! 7 lbs 7 oz and 20 in long!
12. I have a niece to dote on, who will take care of her things, and will not have her things sold because they are "objectionable". (we made her her first bear! We called it Rose Tyler…we are SO going to nerd this girly out!)


Anyway, that was yesterday in a nutshell.
But let me add two lists of twelve! 12 Awesome Happenings in 2012 (thus far)
12. Secret Life of Timothy Green (LOVED this movie), & The Avengers
11. Though not awesome, but sad, the Ponds leaving the Doctor. It was still an awesome episode, and it gives me goosebumps thinking about it.
10. Making new friends this summer such as Jake and Alyssa
9. Old friends being just flat-out awesome
8. Prop 8 being over-turned!
7. Reggie and I coming into
our
own!
6. Wreck-It Ralph (seriously…I went to see it 3 times! I want to see it nce more before it leaves theaters)
5. Comic con 2012
4. Sunday at Comic Con: Fringe, Supernatural and Doctor Who back-to-back
3. honeymoon
2. My new baby niece Brynlee Bobbi
1. Marrying the man I love who is also one of my best friends!

There are other great movies, INCLUDING Dark Knight Rises, and I hope The Hobbit (I am 99.9999999999% sure it will be great) and the forth-coming Les Miserables musical. Also, other happenings, but that's an end of the year entry to work on.
12 Things I want for Christmas! (These are the things I would like, but just kind of wishing!)
12. Legos! Ideally one of the three sets here. But definitely NO Ninjago or Bionacle bull crap!
11. Doctor Who Monopoly
10. A WiiU!
9. Assassin's Creed III (its kinda cool)
8.Batman Arkham Asylum or Arkham City
7. A Manchester United Scarf!!!
6. Manchester United Track Jacket! (seriously, I have been wanting this for like, 10 years)
5. Gift cards!
4. Sailor Moon Anything!
3. Lingerie (LOL)
2. A GYM MEMBERSHIP!!!!
1.
This beauty right here!
When I went to the Lego store in Downtown Disney, and I felt like a little kid! The sets this year are AWESOME!!! I still love, and will always love Lego! They are fun, creative, and just plain old relaxing! What are you wishing for this Christmas?
I am feeling:

happy... and a little fluish

I am listening(M), reading(B), or watching(W): :

The Bangles - Hero Takes A Fall